Lawson Commercial have just been instructed on probably one of the best specified offices in Uckfield. This is at Clearwater House on the corner of Bellfarm Lane and Bell Lane, only yards from the junction of Bell Lane with the High Street, a superb town centre location.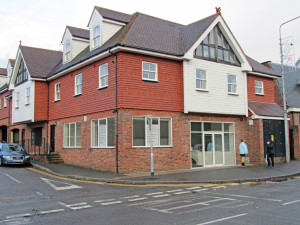 What makes this office suite so special is not the external appearance, although it is most attractive, it is the interior design and the clever use of black & white porcelain tiles together with full height glazed partitions and sliding glass doors.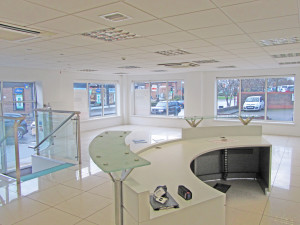 This has to be amongst the best fitted space in the Town. It really is outstanding and needs to be viewed to fully appreciate what is on offer. It is fully air conditioned with a combined cooling and heating system, air management, fully Category 5 cabled throughout and with a plentiful supply of power and computer points.
There is just under 2,500 sq ft overall including some storage and it has 3 secure covered car parking spaces plus 2 additional spaces under the flats above and adjoining.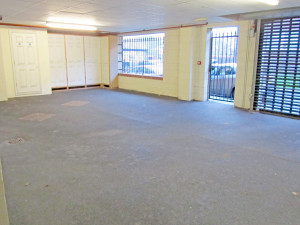 The suite is available at a very competitive rent of £19,5000 pa or it may be possible to buy the virtual freehold interest, being the residue of a 999 year lease. We cannot stress strongly enough how one needs to view this space to really appreciate its unique character.