For the next couple of weeks we have 2 extra canine occupants in the office. Cousins Louis the retriever and Bella Bassett are staying with us while their family are on holiday.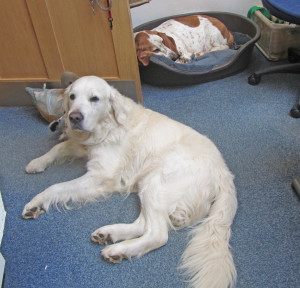 They have stayed before so know the office routine and soon settle down although I am not sure about having my favourite basket knicked.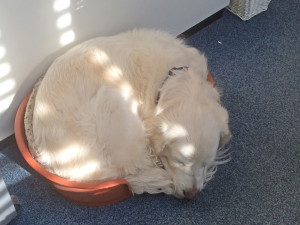 Lunch time and afternoon treats can also get a bit competitive.
Toffee and I have a bet as to how long Louis is going to stay this white as he does like to play in our garden at home where there is plenty of mud currently not to mention geese and what they leave behind.
Maybe I will get a before and after photo taken!!