Our partner Chris Lawson had a great time talking live on air to Uckfield FM's Tony Williams on the radio this morning.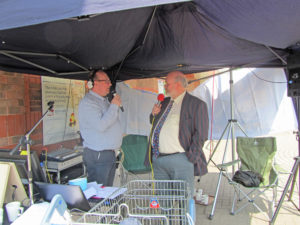 The station was broadcasting from Tesco's car park in support of National Local Radio Day.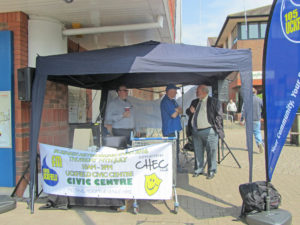 Lawson Commercial has been a keen supporter of Uckfield FM right from its first days of broadcasting during the Uckfield Festival in the Summer of 2003. In those days the studio was the former popcorn cupboard in the Uckfield Picture House and they were only on air for the 2 weeks of the Festival. Now it broadcasts 24/7 doing a grand job supporting the Uckfield community. Chris is well known for always being up for a chat on various topics on air, a skill not everyone has.
Also there with Tony Williams were several other Uckfield FM presenters including outside events organiser Peter Suter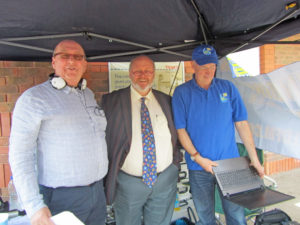 and breakfast presenter Gary King – with food in hand as usual.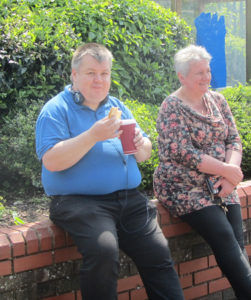 Well done lads!