We are very pleased to have let the former Clockery Shop at 111 High Street, Uckfield.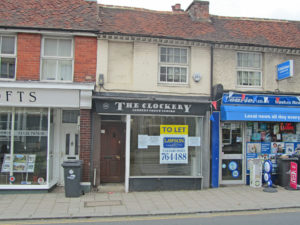 The proprietor of The Clockery decided to concentrate on repairs and to do this from his home workshop and the premises have now been acquired by local beautician Becky Blackford who is relocating from Church Street to these larger premises. After a period of refitting she hopes to be open shortly. This is an ideal use for premises in this part of the High Street and compliments the various hair salons in the immediate vicinity.
If you still need a clock repaired then Graham Evans can still be contacted on 01825 766432.