Lawson Commercial have sold the freehold on 89 High Street at the northern end of the Town.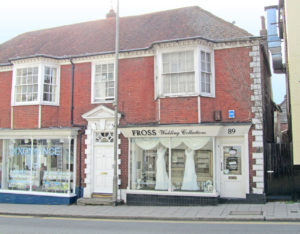 Vacant possession of the ground floor shop, formerly occupied by Fross Wedding Collections, of just under 700 sq ft was included subject to the long leasehold interest of a flat above which had been sold previously. A price close to the asking figure of £115,000 was achieved.
We are pleased that, at long last, this deal has gone through. It took quite a while for the legal process to complete. The buyers are from outside the immediate area and, after refitting the premises, are going to open a specialist retail showrooms. They want to keep the exact nature of their business kept confidential until they are ready to launch their new business.