There is a great opportunity to obtain some ground floor offices in Crowborough which would lend themselves very well to conversion to a pilates or yoga studio type operation or for a therapy use such as osteopathy, chiropodist, chiropractor etc.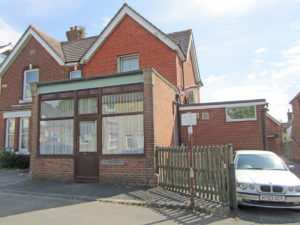 The premises are located in the heart of Whitehill Road with 4 very good sized rooms together with a store and server room. There is some 1,445 sq ft in all including 385 sq ft of very useful storage.
There is also access to a very attractive, sunny patio – great for those lunchtime BBQs! The premises are easy to get to and have free parking in the road outside as well as parking to the rear of the building. Being offered at a very competitive rent of £12,000 pa. it could be available on a 1 year licence and the rateable value is well under £12,000 so a qualifying occupier would pay no business rates currently.