Following the successful completion of the new headquarters for Vacgen on the Swallow Business Park at Lower Dicker construction is now at an advanced stage for the first building in Phase 2.
Ten plus units are being built and will be ready for occupation in Spring 2018. The steel frame is going up and once that is finished the cladding will be fairly rapid. Good weather over the summer has helped the builders get on with the foundation works.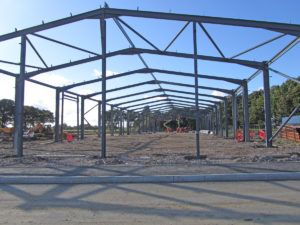 Units are on offer from 1,570 sq ft and there are a variety of combinations available for those that want more space as it this stage it is simply a case of moving dividing walls. Thus an occupier could have just over 3,000 sq ft  front to back or two units side by side. The Landlords are prepared to discuss mezzanine floors subject to a tenant's requirements.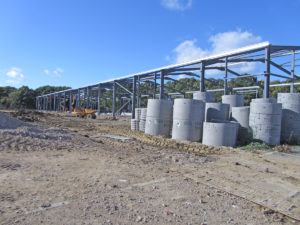 This is an ideal opportunity to secure a brand new building as it is coming out of the ground. Throughout 2017 there has been good demand for industrial space particularly in the smaller size categories and there is simply nothing available in the market locally. This is an extremely valuable resource and one of the few sites in East Sussex for business use where construction is actually taking place.  So an ideal and rare opportunity which should not be missed.