Lawson Commercial were pleased once again to be part of the Festival of Christmas Trees at Holy Cross Church in Uckfield this year.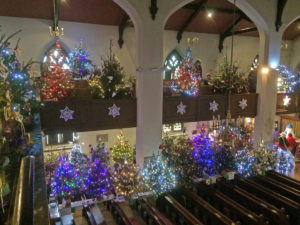 What a fantastic display with some 99 trees.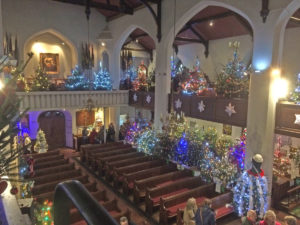 We are told that nearly 6,500 people visited the display over the 3 days. This year the Lawson Commercial tree was on the balcony level.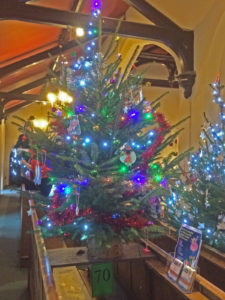 Chris & Julia's 2 year old grandson Austin came down from Milton Keynes to see and was very impressed. One tree at home is just not going to cut it this year. His favourite was the knitted bear tree.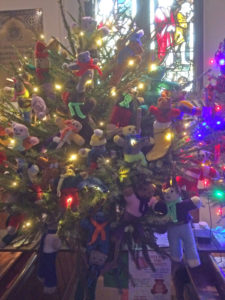 There was fantastic catering and entertainment on offer including Jimmy the Juggler who made balloon animals including a bear for Austin as well as displaying his juggling skills. Uckfield FM also did a live broadcast on Saturday morning.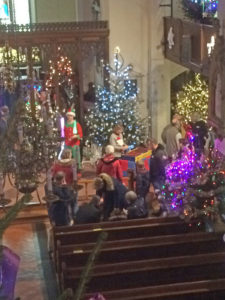 Well done the Holy Cross Church Team for organising such an amazing event once again.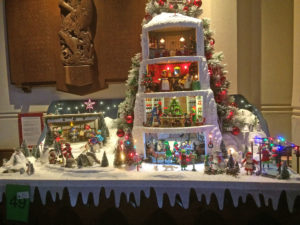 The Lawson Commercial tree, after a trip in the back of a convertible causing some amusement to passers-by,  is now gracing the office reception.