Simultaneously with the expansion of Hartfields in what is often known as Town Square in Uckfield the Landlord of the majority of this terrace, together with Uckfield Town Council, are carrying out some improvement works to smarten up the area in front of this parade of shops.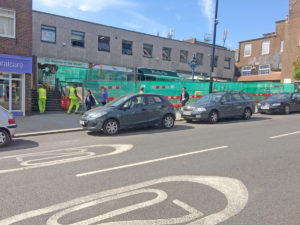 New paving slabs will be laid to replace the tarmac area so as to complement the pavements refurbished recently as part of the High Street works. The cobbled bank area is to be replaced, a new seat installed and the railings painted. The main contractors are local company C J Thorne and they hope to minimise disruption to traders and the public. 
The shops will remain open so please continue to visit them during this period. All being well the work should be finished in early June and it should be a real improvement to this area situated right in the heart of the Town.