Toffee and I are the Canine Team here at Lawson Commercial and, although I haven't done a dog blog for a while, I thought I would make a comment about this very hot weather that we are having currently.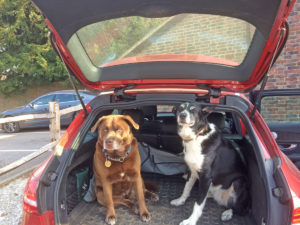 Toffee and I are very keen to get to the office at the minute as, both being part husky we have quite thick coats. Unlike you humans when it is really hot we can't strip off.  Those coats stay on 24/7 – although Toffee is moulting chunks of brown fur everywhere at the minute. We also have to be careful when walking on surfaces like pavements as they get so hot they can burn our paws if we are not careful. No volunteers from the humans here to carry us.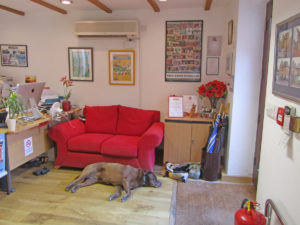 I am very pleased to say, however, that here at Lawson Commercial we do have air conditioning installed in the office which makes our working life much more pleasurable and we know the best spots like under the a/c units.
We can chill out while hard at work at the office.
It's a dog's life!
Cleo