Following  the relocation of well know local company Waremoss to their new headquarters building at Westminster House in Bolton Close Lawson Commercial have been instructed to market their old premises known as 6A & B Bolton Close which offer just under 20,000 sq ft of accommodation right on the Bellbrook Business Park in Uckfield.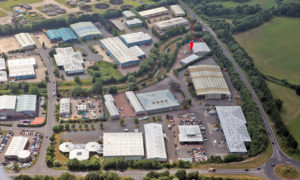 This comprises two buildings on a site of just under an acre. The main warehouse, 6B, is just under 13,000 sq ft with an office extension of just over 2,000 sq ft. 6A is a former showroom with adjoining offices which were previously workshops and would reconvert to that use quite readily plus a temporary office pod of just under 5,000 sq ft in total.
It is quite unusual for substantial accommodation such as this to come onto the open market and already we are receiving strong interest. The buildings are available on a freehold basis with vacant possession throughout for £1.8 million. Alternatively they are available to rent for £135,000 per annum. The owners have indicated that they are prepared to consider letting the two buildings separately and if someone is looking for a warehouse of around 10,000 sq ft with ancillary offices 6B could well suit.
Give us a call for more information and to view.