Lawson Commercial are delighted to support Uckfield Festival and have this year sponsored two concerts one of which was Tom Ridout's Jazz Ensemble who performed last Tuesday at Bridge Cottage.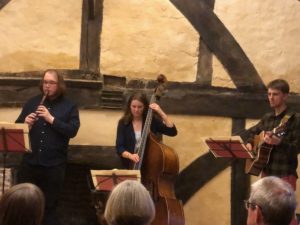 Chris and Julia Lawson were at the concert and it was fascinating to hear Tom, a BBC Young Musician 2016 Jazz Award Finalist, who plays jazz on a recorder. His interpretation of a Handel sonata played jazz style on a recorder together with Flo More on double bass and Billy Marrows on guitar was truly amazing as were his own creations together with some jazz standards.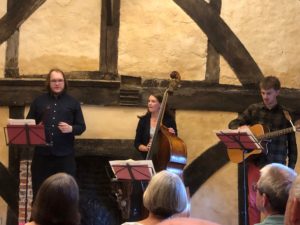 With his Handel project he was winner of the Lancaster Jazz Festival Youth Commission in 2018. A very talented young musician who is also an accomplished saxophonist but likes to play the recorder too which although an instrument many of us learned at school is not often associated with jazz.