A freehold car storage business for sale in the Uckfield Area offers an interesting business opportunity.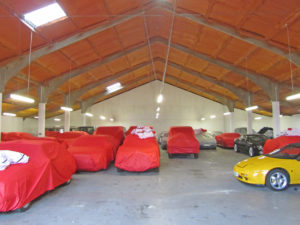 The freehold comprises two detached industrial/warehouse buildings with planning consent for storage of up to 80 vehicles in a secure quiet courtyard environment. The business at present has some 64 cars on site and, with charges of £152 per car per calendar month, is currently generating over £100,000 a year in income. There is considerable scope for improvement.
A price of £735,000 is being sought for the freehold to include the business.