Online retail specialist industrial fastening company Sacrofast Ltd from Tunbridge Wells is to open premises on Heathfield High Street.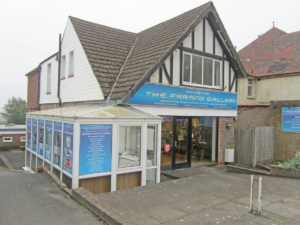 The company have acquired 13 High Street and will be opening a trade and retail counter specialising in a variety of industrial fastening systems including fencing tools & accessories, both cordless & electric, compressors and PCL products.
These spacious premises comprise a ground floor area of just under 900 sq ft with a further 725 sq ft on a lower level ideal as a showroom. workshop or store. There is also a detached workshop/store of just under 700 sq ft at the rear. Above the shop is a very good sized 2-bed flat with fantastic views across to the Sussex Downs.
The freehold was sold at close to the asking price of £385,000 and the new owners will be living in the flat. There are not many properties of this style or spaciousness available in the freehold market. and it is very encouraging to see an online retailer moving into bricks & mortar premises and relocating from Tunbridge Wells to Heathfield.