At the May Bimonthly Chamber of Commerce meeting last week President Gary King presented Lawson Commercial partner Chris Lawson with an engraved salver in recognition of his 30 years service to the Chamber.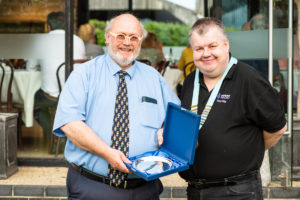 During that time Chris has served 6 times as President, more times than anyone else certainly since 1960. He finally retired from the Executive committee at the recent 2022 AGM.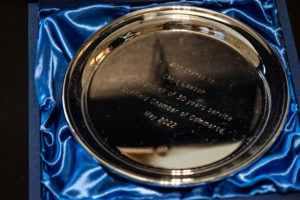 Chris said he felt the role of the Chamber to promote business in the Town and surrounding area was extremely important and was he very proud of several significant issues that the Chamber had tackled during the terms of his presidencies.