As President of Uckfield Chamber of Commerce Chris Lawson, together with wife Julia, was pleased to attend the Remembrance Service at Holy Cross Church in Uckfield last Sunday 10th November and honoured to lay a wreath at the memorial after the Service.
 It is so important to remember those that gave their lives for our future and we were pleased and proud to join in the procession and to lay the wreath.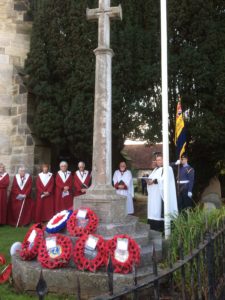 What was especially good was to see the number of young people taking part. Often it seems today history is considered to be of no relevance but without the sacrifices made in the past things today might be very different.