Well who would have thought we would have this much snow in Uckfield with tomorrow being 1st March.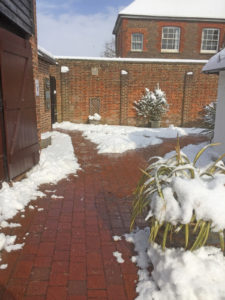 Doing our bit for the community it was all hands to the shovels as we cleared and salted the private pathway from the Regency Close car park round our office to the High Street so it can be walked safely – at the moment.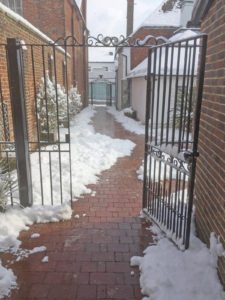 We had one stop to push a lorry out of the car park which had been delivering to Thai Terre restaurant.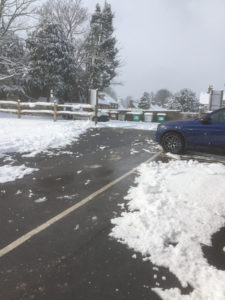 With more snow forecast and low temperatures please take care. Even treated surfaces can be slippery.