Partner Chris Lawson, looks back and reports his thoughts on the commercial property market throughout 2018.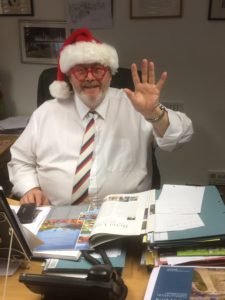 Overall I would describe 2018 as a steady year with a good strong market making regular progress through the year. I am sure we are all looking forward to the news media having something else to report other than Brexit. The supposed nervousness which was widely predicted in the media didn't seem to be much in evidence in the Wealden area. Demand was fairly constant although some decisions took longer to achieve and equally deals seemed to take longer to go through to completion. However generally businesses were not put off from expanding.
Notable transactions which completed during the course of 2018 included the acquisition of 2.5 acres of the Ashdown Business Park at Maresfield by wholly owned German company Vega Controls. After varying the existing planning consent on that site they intend to start construction of their new UK headquarters building of just under 40,000 sq ft, of which about half will be offices, in early 2019. So no apparent Brexit fears there.
The march of online retailing continues to affect the larger shopping centres. However it was quite noticeable that some of the smaller towns such as Uckfield, Heathfield, Crowborough and Hailsham appear to be more adaptable and we saw a strong demand for retail outlets with these towns providing an attractive variety of independent retailers. An important factor is that these towns benefit from free car parking. Councils and in particular councillors and planners need to wake up to the fact that shopping centres such as Tunbridge Wells, Crawley and Eastbourne are going to continue to decline unless something is done about traffic congestion and parking. They could abolish rates all together for the retail sector but at the end of the day retailers will only survive if customers visit their premises and spend money there. Our roads are riddled with potholes and too congested. In these larger centres parking is difficult and incredibly expensive – or you have not got the right app on your phone! This turns shoppers off from visiting and the alternative of just clicking and it is delivered to you in a day or so is for many so much more convenient.
Retailers also need to focus on customer experience and service and this is where independent retailers can score over the bigger chains because they are run quite often by the owner/proprietor. In my experience they generally provide a much higher level of customer service. The demand for retail premises in the smaller towns with free car parking remains strong and there are hardly any vacant premises.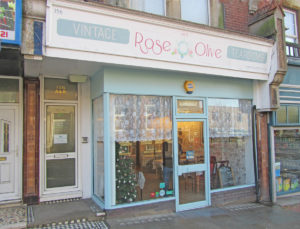 As in 2017 the demand for offices was not as strong but then there was not a huge supply either.  A lot of the medium quality space, particularly that above shops in High Streets, has been reconverted back to residential use. There was a noticeable demand for high quality new space with good broadband and mobile phone signal plus air conditioning. Most popular were buildings in the more rural locations especially those with character such as feature beams and fine views but still having ready accessibility.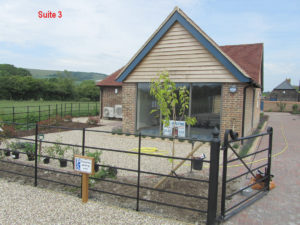 The sector which continues to power ahead and where there is the highest demand is industrial and workshop premises. Back in 2017 there was a shortage of space in this sector and that continued in 2018. There is still a shortage of such space throughout the local area and those which come to the market tend to find occupiers extremely quickly. This has led to a rise in rental values per sq ft and in many Wealden towns these are now the highest we have seen in 30 years.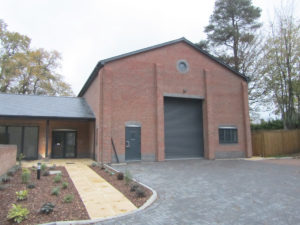 The demand for freehold commercial property is huge and will, I believe, remain so driven largely by owner/occupiers as well as investors some of whom are moving out of the Buy To Let market into commercial property. There was strong competition for the few freeholds that became available during the year with multiple offers leading often to a best bids situation.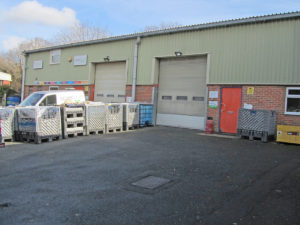 2017 was a good solid year with some evidence of business hesitation. Although business was not exactly booming several businesses saw an opportunity for growth although the big limiting factor was, in the industrial sector, a shortage of units. The same is still true in 2018 and we look forward with optimism to 2019 when we hope the level of activity continues to rise.
My message in 2017 was that local businesses have problems in expanding and there was a shortage of opportunities for businesses from outside the area wanting to relocate because of a lack of suitable space. That remains true today and, with the huge amount of housing proposed to be built over the next 10 years there needs to be a political will locally to make more sites available for commercial development.
Ashdown Business Park in North Wealden is now nearly full. There are only 2 sites still available and we hope that planning consent will shortly be granted for a new 80 bed Premier Inn hotel and a Costa Coffee drive thru, the latter being the first in East Sussex. If businesses are to continue to thrive in East Sussex to provide employment for the increasing population considerably more thought needs to be given to providing room for business expansion.